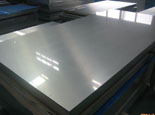 Bebon International is a professional S355J2WP steel supplier and exporter. We can offer more than 1000 tons S355J2WP steel every month. We can also offer S355J2WP weathering steel and other steel like, s235j2w s235j2wp s355j2w s355j0wp.
S355J2WP chemical composition: C: 0.12%, SI: 0.75%, Mn: 1.0%, P:0.06-0.15%, S: 0.03%, Cu:0.25-0.55%,Cr: 0.30-1.25%, CEV: 0.52%.
For long products the P and S content can be 0.005% higher
The steels may show a Ni content of max. 0,65 %
The steels shall contain at least one of the following elements: Al total ≥ 0,020 %, Nb: 0,015 - 0,060 %, V: 0,02 - 0,12 %, Ti: 0,02 - 0,10 %. If these elements are used in combination, at least one of them shall be present with the minimum content indicated
S355J2WP mechanical property:
S355J2WP steel is a kind of high tensile strength steel. The S355J2WP steel have tensile strength of"470-630"or"510-680"MPa depend on different thickness, and S355J0WP steel yeild strength of"335"or"345"MPa. The fracture elongation of this steel is 20%.
We promise that we can offer you the qualified S355J0WP steel at the competitive price and rapid delivery time. If you want to know about S355J2WP chemical composition and S355J2WP mechanical property, please do not hesitate to contact us.
wo also supply S355J0W , S355J0W , S235J2W.