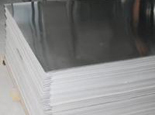 JISG4051 S50C steel plate high carbon steel
S50C steel plate, JISG4051 S50C steel plate, under JISG4051 standard, we can regard S50C steel plate as high carbon steel.
S50C steel plate is one mainly of high carbon steel,for the high strength medium carbon steel,the cold-work plasticity is low,the welding performance,the hardenability are bad,but non-temper brittleness,cutting value still permissible.Generally under the normalizing or quenching,the tempering uses,uses in making the resistance to wear to request high,moves the load and the stock effect not big mechanical job and the spring like forges the gear,the tension bar,the roller,the axis,the agriculture use to excavate the plough-share,the heavy load spindle and so on. The equivalent standards of S50C steel
| | |
| --- | --- |
| S50C JIS G 4051 | Comparision of steel grades |
| DIN | 1C50 |
| AISI | 1050 |
| UNI 7846 | - |
| BS 970 | - |
| UNE 36011 | - |
| SAE J 403-AISI | - |
S50C steel Chemical Composition
| | | | | | | | | |
| --- | --- | --- | --- | --- | --- | --- | --- | --- |
| Grade | C | Si | Mn | P(%) max | S(%) max | Cr(%) max | Ni(%) max | Cu(%) max |
| S50C | 0.47-0.55 | 0.17-0.37 | 0.50-0.80 | 0.035 | 0.035 | 0.25 | 0.25 | 0.25 |
S50C steel Mechanical Properties
| | | | | | | | | |
| --- | --- | --- | --- | --- | --- | --- | --- | --- |
| Tensile Strength σb(MPa) | Yield Strength σS(MPa) | Elon- Gation Ration δ5 (%) | Reduction of area Psi(%) | Impact merit AKV (J) | Resilient value AKV(J/cm2) | Degree of hardness | Annealed steel | Test Specimen Size (mm) |
| ≥630 | ≥375 | ≥14 | ≥40 | ≥31 | ≥39 | ≤241HB | ≤207HB | 25 |
we are S50C steel suppliers ,also can supply S 35C,S 40C,S 45C,S 55C,S 58C,please contact us if you need.
Bebon International is a professional G4051 S50C steel exporter and a steel Stockist in china. We keep more than 1000 tons G4051 S50C steel in stock every month. If you want to get the G4051 S50C steel price, please do not hesitate to contact us. Any need in G4051 S50C Chemical Composition and Mechanical Properties, please feel free to contact us by email or calling to us.

Are you also interested in further steel processing (machining)?
Just like you, 70% customers choose long-term cooperation with BBN steel not only for our good product and service quality, good reputation in the international market, but also for our experienced one-stop raw material supply and further steel processing!