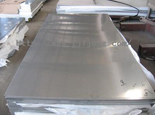 Detailed GL F32 steel Description
GL F32 SHIP plate
thickness:5-120mm
width:1500-4020mm
length:3000-18000mm
standard:9 countries certifications
GL F32 shipbuiling steel
Core Business:
We offer shipbuilding and marine engineering industry with a full range of steel supply chain solutions ship plate ,bulb flat ,L shaped steel ,Angle steel and seamless pipe etc. To ensure effective service ,we build mill factory ,shot-blasting line ,steel structure processing and distribution center. These factories involved in the supply of steel raw material ,steel CNC plasma and welding and pre-treatment,and delivery according to BLOCK requirements.
Steel Type:Ship plate
Grade:A/B/A32/A36/D32/F32/E32/E3632/F32/F36, steel grade GL F32
Class Cert:GL/BV/DNV/GL/LR/KR/RINA/KR/CCS
Bulb flat(HP80-HP430),Lshaped steel ,anGLe steel ,seamless pipe
Other steel material
Steel plate (ASTM,JIS,BS,DIN,GB),IPE,I-Beam,H-Beam,Kinds of pipe etc.
bebon professional shipbuiling steel in China,Over the years we have successfully distributed steel to clients in Korea ,Hong kong ,Macal, Vietnam,Thailand,Malaysia,Singapore,Pakistan,Iran,Saudiarabia.South Africa ,Mexico etc.
BEBON International offer GL F32 ship plate,GL F32 shipbuiling steel,GL F32 price etc.

Are you also interested in further steel processing (machining)?
Just like you, 70% customers choose long-term cooperation with BBN steel not only for our good product and service quality, good reputation in the international market, but also for our experienced one-stop raw material supply and further steel processing!