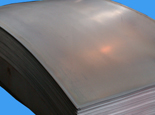 BEBON International offer LR F40 ship plate,LR F40 shipbuiling steel,LR F40 price etc.
1. Steel Grade: LR F40 steel
2. Steel Dimension: Thickness: 6mm-700mm, Width: 1500mm-4020mm, Length: 3000mm-18000mm
3. Adopt Standard: LR
4. Delivery Condition: Hot rolled, CR, Normalized,Quenched, Tempering, TMCP, Electroslag Remelting Technology, etc.
5. Delivery Time:30-40days
6. Payment Item:30% TT, or L/C and TT
7. Trade Terms: FOB, CFR or CIF
8. Steel Services
Cutting, Painting, Pretreatment, and The third party inspection in DNV, BV, LR, ABS, SGS ,etc and others in super thick ship steel plate.

bebon is specialized in exporting steel plates, as LR F40 shipbuilding steel. We have many years experience in supplying steel plates . Besides that, We have powerful relationship with our mill, so we could promise you the short delivery time and the competitive price comparing with any other company.
We sincerely hope new and regular customers could come to visit our mill and inquiry from BEBON steel.

If you need more information about steel grade LR F40, please contact us freely.
Skype: bebonchina
Email:[email protected]
Tel: 0086-371-86151827 ,0086-371-86151881
FAX: 0086-371-86011881