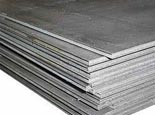 Bebon International is one of the S355J0WP manufacturers and suppliers. We can offer more than 1000 tons EN10025-5 S355J0WP steel plate and weathering steel plate. For the details below:
S355J0WP steel plate offered by Bebon:
Thickness: 6-120 mm.
Width: 1000-2000 mm.
Length: 3000-18000 mm.
S355J0WP steel is a kind of high tensile strength steel. The S355J0WP steel have yield strength of"335"or"345"MPa depend on different thickness,and ultimate tensile strength of"470-630"or"510-680"MPa. The fracture elongation of this steel is 20%.
S355J0WP steel plate are mainly used for Boiler Plate. As a professional S355J0WP manufacturer Bebon International can promise we can promise the qualified S355J0WP steel at the competitive price and rapid delivery time. If you are interested in some items of our materials, please contact us freely.
bebon is specialized in supplying Weathering steel plate, we also supply S355K2G1W steel , S355J2G2W steel , S355J0W steel, more information of Weathering steel plate, please contact us!