Standard Specification for Pressure Vessel Plates, Alloy Steel, Chromium-Molybdenum; The specification covers alloy steel plates intended primarily for welded boilers and pressure vessels designed for elevated temperature use. Bebon can supply you the A387 Grade 12 Class 1 Steel material wit high quality and competitive price.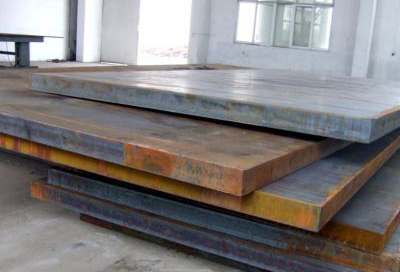 ASTM A387 Grade12 Class 1 Steel Description
ASTM A387 Grade 12 is in the standard ASTM A-387. A387 Grade 12 is a kind of Cr-Mo-alloy steel material used to fabric high temperature pressure vessels. SA387 have ten grades or levels. They are: grade2 , grade12 , grade11 , grade 22, grade 22L, grade 21, grade 21L , grade 5, grade9, grade91. Because of the good mech For pressure vessel steel plate SA387 Grade 12 CL 1, the tensile strength shall be within 380 to 550, minimum yield strength is 230 Mpa.anical property, A387GR12 is widely used in the high temperature vessels industry.
ASTM A387 Grade 12 Class 1 Steel Chemical Composition
ASTM A387 Grade 12 is categorized as Alloy Steel. It is composed of (in weight percentage) 0.04-0.17% Carbon (C), 0.35-0.73% Manganese (Mn), 0.035% Phosphorus (P), 0.035% Sulfur (S), 0.13-0.45% Silicon (Si), 0.74-1.21% Chromium (Cr), 0.40-0.65% Molybdenum (Mo), and the base metal Iron (Fe).
ASTM A387 Grade 12 Class 1 Steel Application
ASTM A387 Grade 12 Class1(A387GR12CL1) Pressure Vessel And Boiler Steel Plate are used in Pressure Vessel, Boiler, Storage Tanks and Heat Exchanger in Oil, Gas Project,More about A387 Grade 12 Class 1 Steel,price,application and so on,you can contact us at any time.


Are you also interested in further steel processing (machining)?
Just like you, 70% customers choose long-term cooperation with BBN steel not only for our good product and service quality, good reputation in the international market, but also for our experienced one-stop raw material supply and further steel processing!