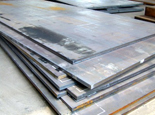 EN 10025_5 S355J2WP Corrosion resistant steel plate is mainly used for container steel.Moreover, With improved atmospheric corrosion resistance S355J2WP applications is as following: architecture, smokestacks, fabrication,freight wagons, silos, pylons and bridges.
S355J2WP characteristics is good performance for resisting the atmospheric corrosion. Because S355J2WP alloying with copper and chromium ensure the formation of a firmly adhering protective layer of rust which concurrently makes for an attractive appearance.
BEBON steel can supply all of the weathering resistant steel,not only S355J2WP steel plate ,but also S235J2W steel , S355J2G1W steel , A 588 Gr. A steel , S355K2G1W steel,if you need more informations for this ,please contact us.